What is Keyword Search?
The Nx Witness Keyword Search feature is a fast, easy way to search for live or recorded video or image files in Nx Witness. In systems with many cameras or many local files, the Keyword Search feature is a great way to find information quickly.
Keyword Search will search and return results for all device names, vendors, models, local file names, Mac Addresses, or IP addresses based on the keywords entered in a search.
To Use Keyword Search
Navigate to the Resource Panel on the left side of your Desktop Client.
Click on Search - located at the top right of the Resource Panel.
Begin typing keywords.
Search results will be shown instantly in the current Layout open in Nx Desktop. To show search results in a new tab you must open a new tab before performing the search.
Live search will return a maximum of 24 results in 32 bit operating systems and 64 results in 64 bit operating systems.
Searches can also be applied or filtered by type - Any, Video Files, Image Files, or Live Cameras.
To combine search criteria add + in front of the applicable search term. For example, PTZ + Hikvision will return results for all files, images, or live video feeds containing PTZ or Hikvision in the file description.
To exclude search terms place a \ in front of the applicable search term. For example, Hikvision \PTZ will return search results for all cameras containing Hikvision excluding any with PTZ in the name.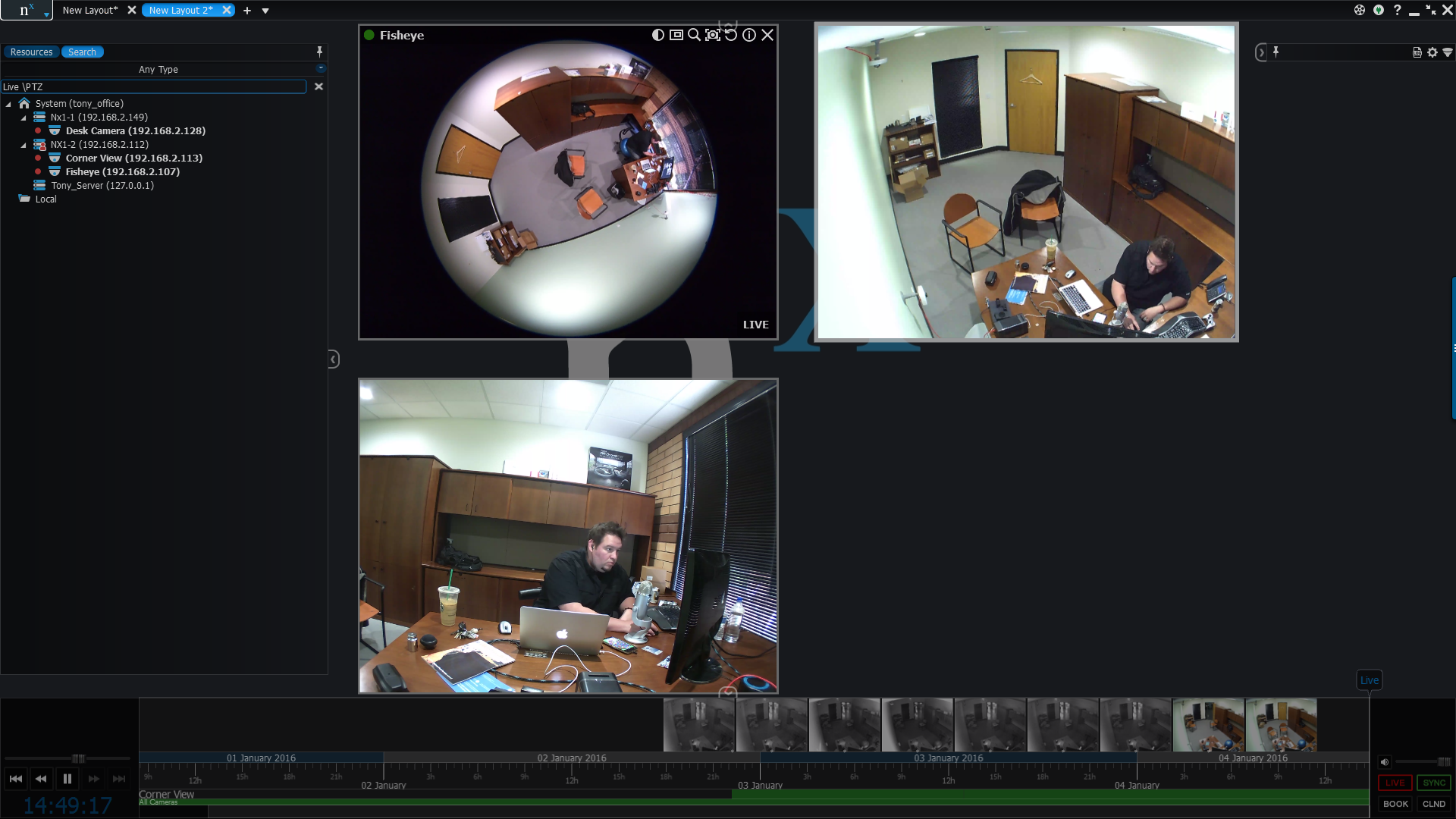 Questions
If you have any questions related to this topic or you want to share your experience with other community members or our team, please visit and engage in our support community or reach out to your local reseller.