Nx Witness requires licenses to enable the recording of video and audio streams from compatible cameras/encoders and management of compatible I/O devices.

How to activate a FREE trial license?
When first installing Nx Witness, developers can instantly activate a free trial license for up to 4 devices for 30 days:
Open the

System Administration

dialog from the main menu,

Choose the

Licenses

tab, and press the

Activate Trial License

button. 
Note: An active internet connection is required for instant trial license activation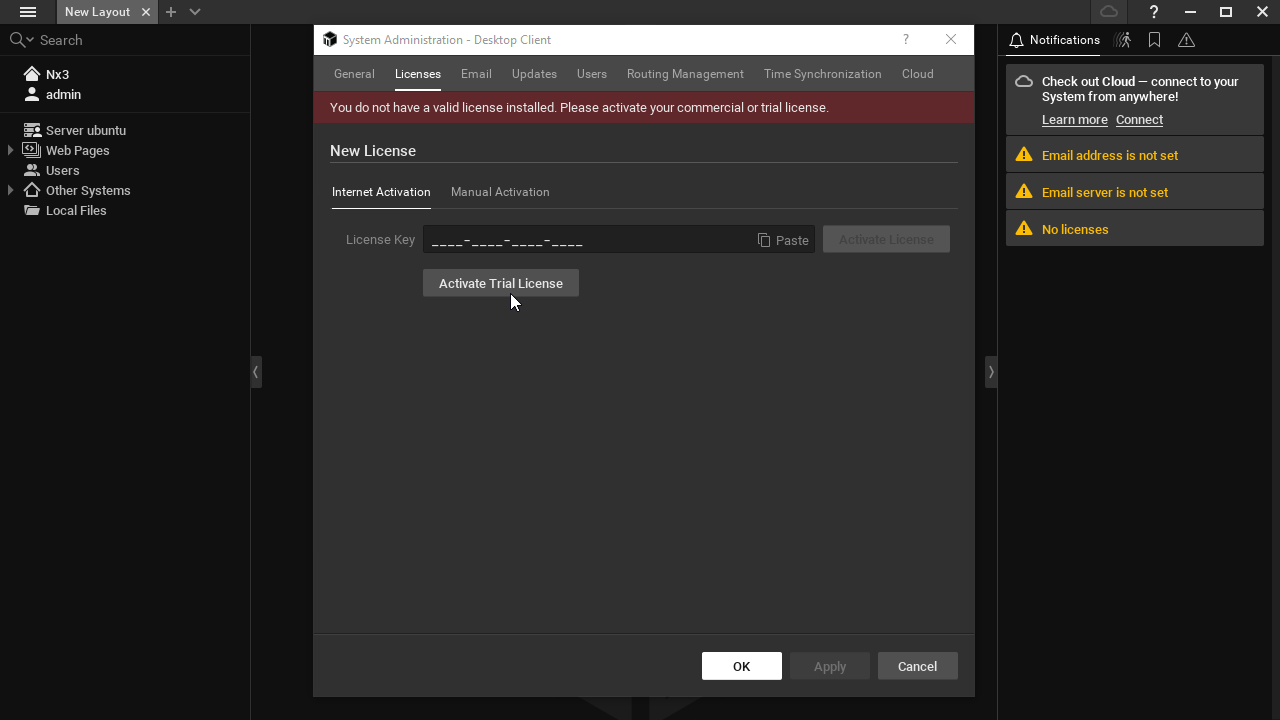 How to request a FREE custom trial license?
If you need more licenses — or require a longer duration for testing — Network Optix is happy to support your needs while developing with Nx Meta. Just fill out the form below and a member of the support team will get back to you in a timely manner.
Note: Licenses for Nx Meta only work with Nx Meta. If you're looking for trial licenses for Nx Witness please contact your local Nx Reseller or reach out to your Nx Sales Team representative.
Integrations that do not require specific camera hardware
Developers working on integrations that do not require specific camera hardware can use the TestCamera tool to emulate a network camera and test their integration without an Nx Meta license.