To check the version of currently use software
Logon on to your Nx Witness server via our Nx Desktop client.
Open the System Administration Dialog by clicking the Nx icon on the left-top.
Click About. Or just press "F1" key.
You will see the information dialog appear, and it will show you the detail version information.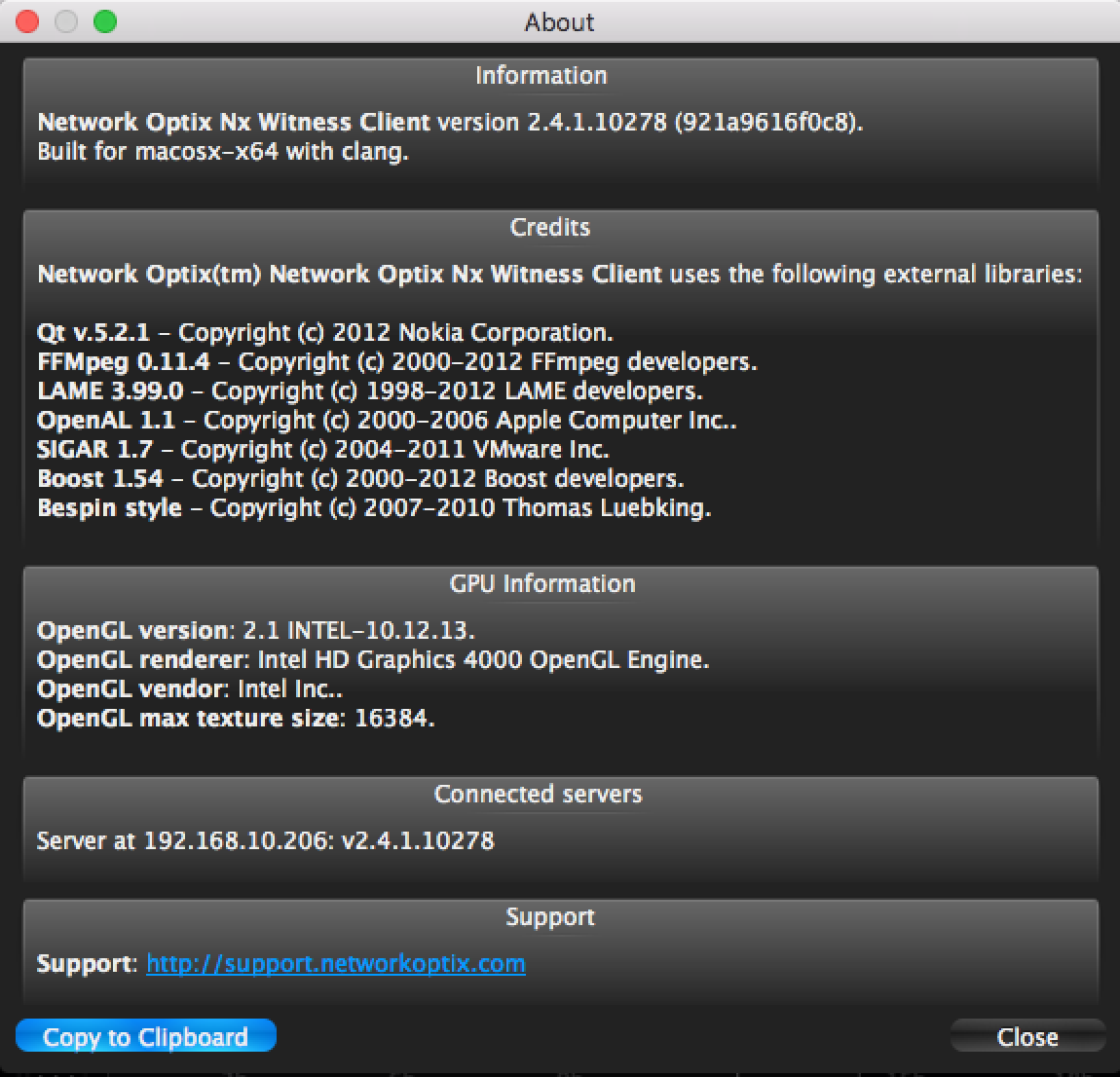 If you have any issue or need technical assistance, this information will be very important.You can copy the information or directly take a screen capture, and send to our technical support as attachment. Then our support can understand and solve your question sooner.