In situations where an Nx Witness system is installed on a device that does not have Internet access users will be required to perform an Offline (or Manual) license activation.
Follow the steps below to execute an offline (manual) license activation. Before you begin make sure you have installed Nx Witness Server on your Windows or Ubuntu Linux computer.
Step 1: Launch the Nx Witness Client and connect to the server on which you wish to do an Offline (manual) Activation.
The Nx Witness Desktop Client is required - mobile or web clients do not have the ability to located licensing information.
Step 2: Go to System Administration
System Administration to launch the System Administration dialog.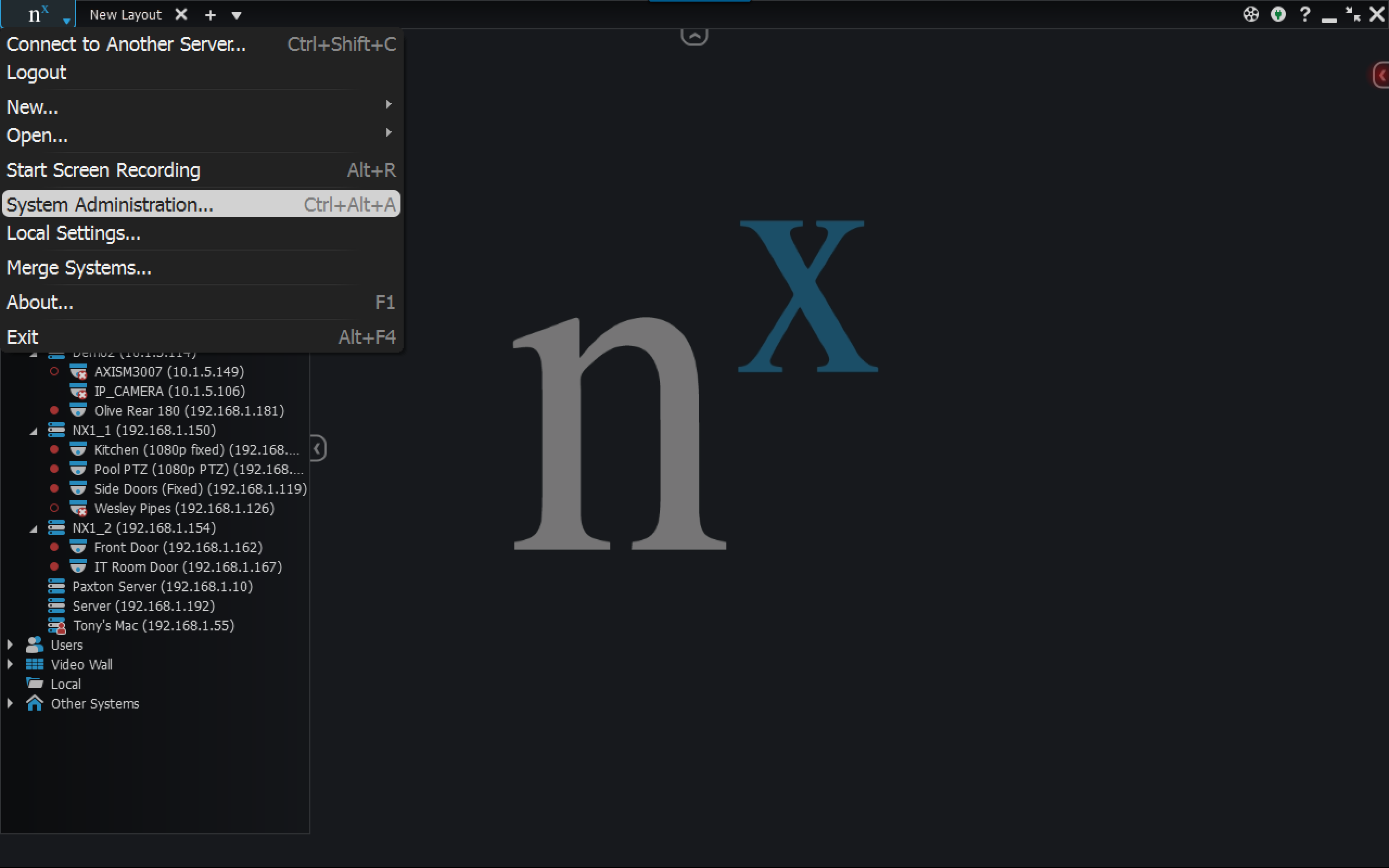 Step 3: Go to the Licenses Tab
Click on the Licenses tab in the System Administration dialog.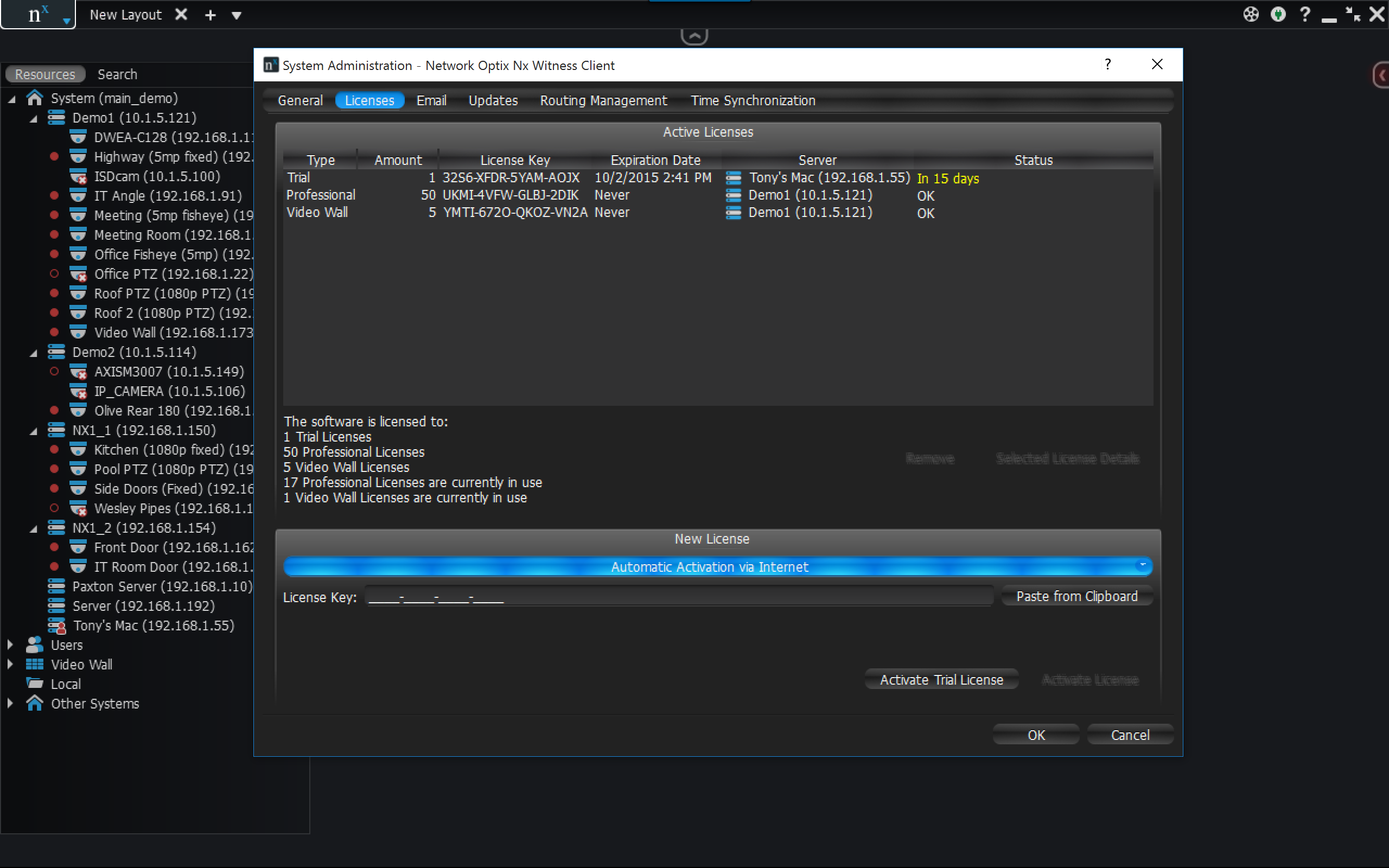 Step 4: Under "New License" choose Manual Activation
In the dropdown under "New License" choose Manual activation.
You should now see the Hardware ID of the server you are connected to.
Press the "Copy to Clipboard" button to copy the Hardware ID.
Email this Hardware ID to Network Optix (or your Nx Distributor or Reseller) and we will email you back a license file which you can import using the "Browse" button to activate your licenses.