After activation, every Nx Witness license is locked to the Hardware ID (HWID) of the computing device upon which it is installed. This article describes what the HWID is and where to locate it for license troubleshooting purposes.
What Is a Hardware ID (HWID) in Nx Witness?
The HWID is a unique 34-digit identifier (example:03000102030405060708090a0b0c0d0e0f) generated when the Nx Witness Server is installed on a Windows, Ubuntu Linux, or ARM device. The HWID is based on a combination of software and hardware of the computing device upon which Nx Witness is installed.
The following items are used to generate a unique HWID for each computer upon which Nx Witness is installed:
After installing Nx Witness on a server any modification in the components above will result in a change of HWID and an invalidation of licenses attached to that device.
How Do I Find My HWID?
Step 1: Launch the Nx Witness Desktop Client
Note: The Nx Witness Desktop Client is required. Nx Mobile/Web Clients do not have the ability to locate licensing information.
Step 2: Open the Main Menu and select System Administration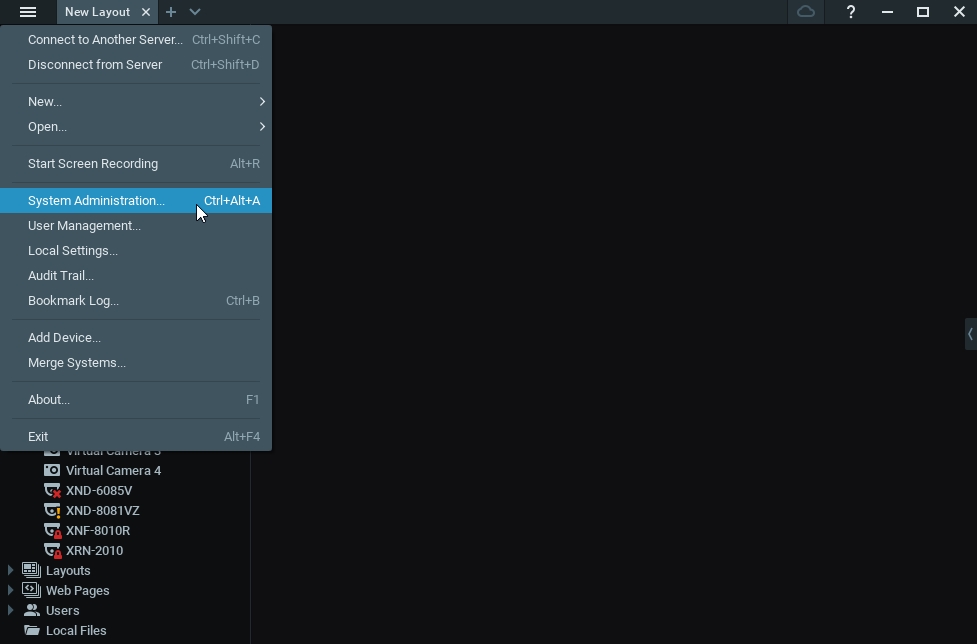 Step 3: Select the Licenses tab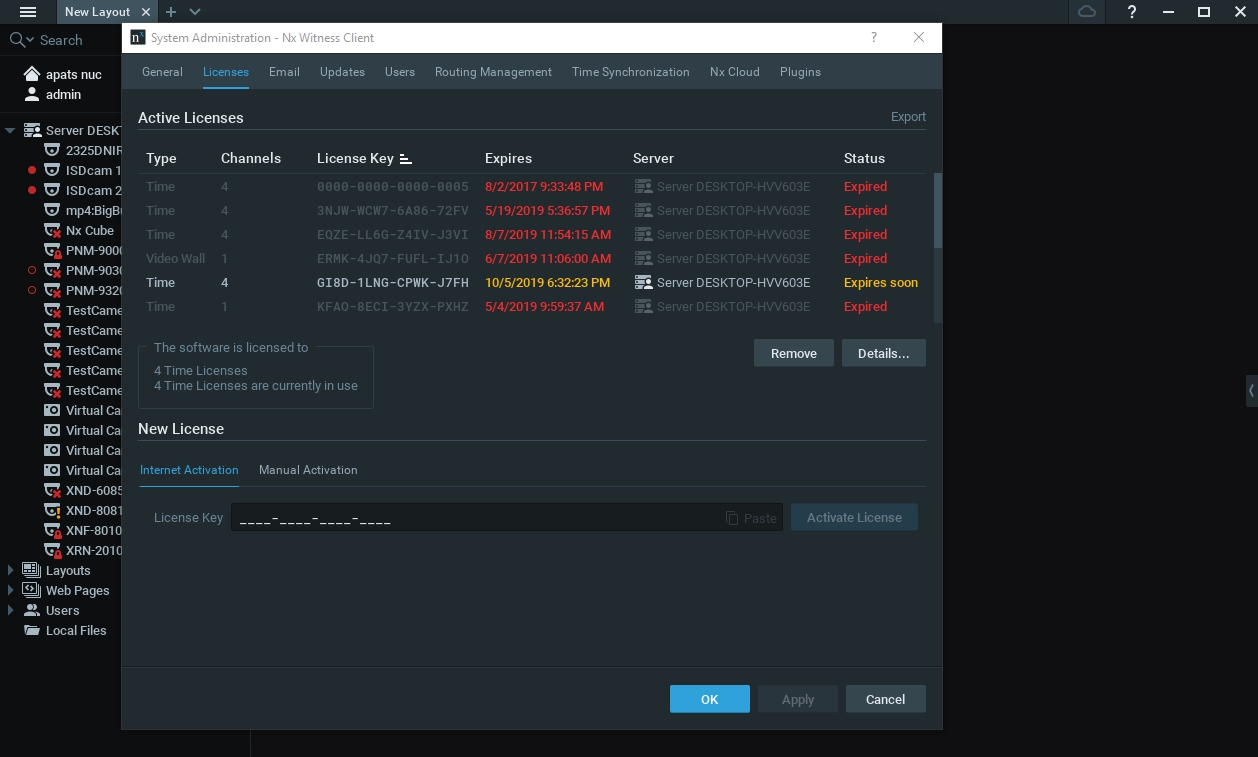 Step 4: Highlight a License installed on your target Server
a. Select a license attached to the server for which you want to see the HWID and License Details.
b. Click on the Details button.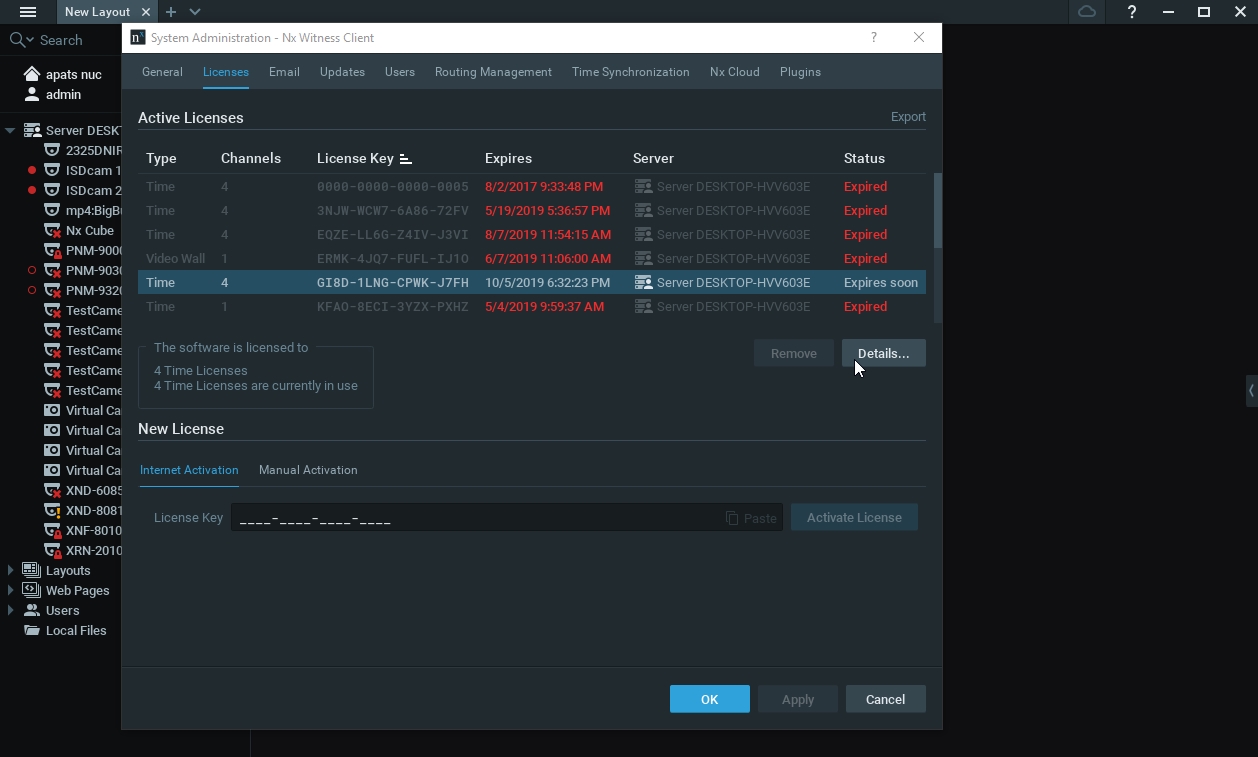 c. You should now see a dialog that shows the License Type, License Key, and Hardware ID.
d. To copy the license information (including the HWID), press the Copy to Clipboard button.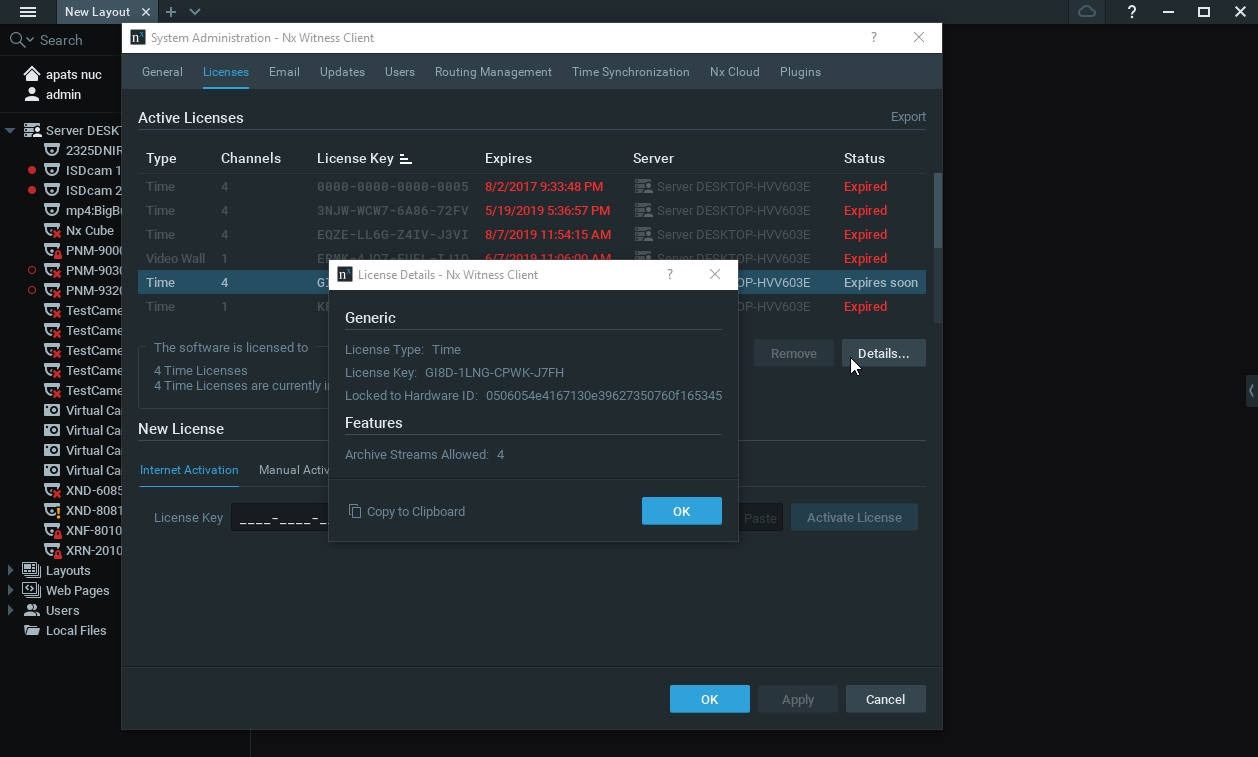 Questions
If you have any questions related to this topic or you want to share your experience with other community members or our team, please visit and engage in our support community or reach out to your local reseller.